Serving All of Northeast Mississippi and West Tennessee
Go toYou Are Not Alone
You Are Not Alone
We understand everyone experiences rough times. With professional and courteous service, we strive to make you comfortable with the bankruptcy process. Millions of Americans have encountered severe economic hardship in recent years. We want you to know that you have options. You can eliminate your debt worries and start rebuilding your financial future.
Go toExperience Matters
Experience Matters
The attorneys at Mitchell & Cunningham with detailed knowledge of Chapter 7 and Chapter 13 Bankruptcy law, will work to help you understand your debt relief options so you can put your financial worries behind you.
Kimberly Bowling, our primary attorney in the Tupelo and Corinth offices, is admitted to practice law in Mississippi and Tennessee. She has helped protect clients from creditor harassment and obtain bankruptcy protection since 2000.
Go toFREE Consultation
FREE Consultation
At your FREE initial consultation, you will be informed of your options and the required steps should you decide to file either a Chapter 7 or a Chapter 13 bankruptcy.

Call to schedule your appointment today.
Tupelo Office | 662-407-0408
Corinth Office | 662-286-5665
West Tennessee | 731-410-7566
Go toNo Fee Until You File
No Fee Until You File
There is no fee for our services until your situation has been fully analyzed and you have decided to file. When you are ready, your case will be promptly filed and our firm will continue to provide the help you deserve.
A Brighter Tomorrow Through Bankruptcy
A little about us and the bankruptcy procedure
Bankruptcy is a savior to millions of homeowners and businesses every year. Find out how bankruptcy can give you a fresh start. Contact Mitchell & Cunningham, P.C. today.
Find out how bankruptcy can give you a fresh start
ATTORNEY PROFILES
Through Mitchell & Cunningham, P.C., you gain access to over 70 combined years of legal experience including bankruptcy practices and procedures. Experience matters when dealing with the complexities of your situation.
R. Gawyn Mitchell
Attorney
William C. Cunningham
Attorney
Kimberly Brown Bowling
Attorney
Corinth and Tupelo Offices
Find out how bankruptcy can give you a fresh start. Call us today.
Mitchell & Cunningham, P.C. Blog
National and Local Bankruptcy News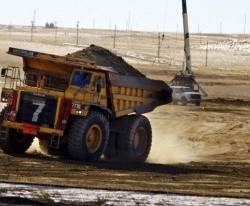 Arch Coal Inc.ACIIQ -22.46%'s bankruptcy filing has some citizens groups are worried about its ability to clean up pollution at its Wyoming mines, Daily Bankruptcy Review reports via The Wall Street Journal. A bankruptcy judge approved the reorganization plan for the New York City Opera more than two years after it ran out of money Read more about Arch Coal Bankruptcy Has Citizens Groups Worried About Cleanup[…]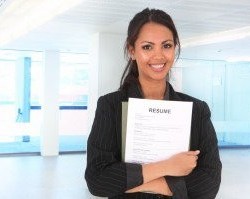 Previous
Next